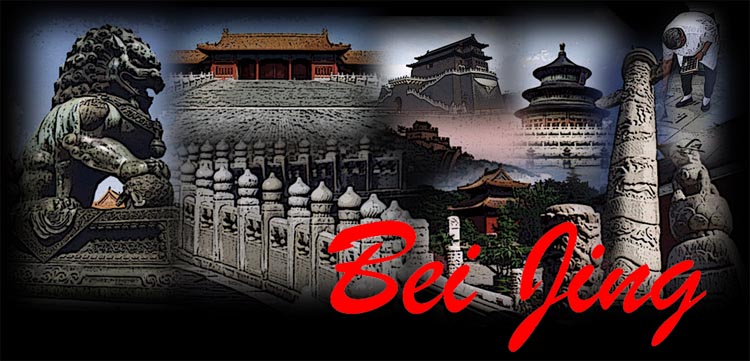 A Photographic Journey
Bei Jing, being the capital of a country rich of traditions, has a history that dates back to the Western Zhou period. In 1057 B.C., Bei Jing was then the capital of the state Yan, hence, its nickname Yan Jing (Capital of Yan). The name of Bei Jing had changed a couple times in the Chinese history. It was called Ji at one time. When the Mongols took over China to establish the Yuan Dynasty, Bei Jing was the capital and was named Da Du (Big Capital). The Ming troops captured the city in 1368 and renamed it Bei Ping (North Peace). In 1421 A.D., the Ming Dynasty moved its capital from Nan Jing to Bei Ping and called it Bei Jing. Since then the name Bei Jing has been used until the end of the Qing Dynasty. It was named Bei Ping again after the Qing Dynasty was overthrown. In 1949, the present China named its capital Bei Jing.
In the new millennium, I had the opportunity to visit Bei Jing at the end of May and early June. As an amateur photographer, I took over 800 prints and slides during my ten-day stay at Bei Jing. The following pages are some of my best shots.
If you like the photos in these pages, all I could say is that it is even better to be there in person. The actual experience of being in Bei Jing is totally different. The beauty and grandiosity of Bei Jing are not something words or photos could describe. Be there, sometime.
Rex H. Wu
October 31, 2000


Just install any pop-up blocker to get rid of the pop-ups. Google.com has one for free. Each index page (the one with thumbnails) is accompanied with Chinese music. Turn your speakers on for an authentic audio experience as you view the photos. Click on the small thumbnails to see a full picture. But don't close the index page unless you want to move onto the next one. Also check out the animations page for some Shockwave files. Enjoy.